About Us
Kirribilli Partners was founded in Canberra in 2008 and has an outstanding record of success supporting both public and private sector clients achieve business results through their people. Our ongoing commitment to offer a holistic approach to building leadership capability helps each individual to improve their leadership performance; the performance of the team they lead; and their contribution towards organisation results.
Our commitment to you is simple:
We offer an authentic partnership that will improve your business results through your people.
What sets us apart:
We are passionate about improving performance through building effective people culture and leadership behaviour at every level of an organisation.
Darren Stephenson, Founder and Company Director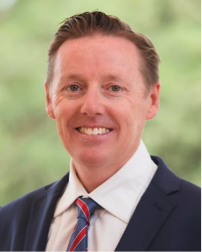 Kirribilli Partners was founded in late 2008 by Darren Stephenson. Darren is a Leadership Development and Human Resource professional who is passionate about positive people culture and leadership at every level of an organisation.
With over 25 years of private and public sector experience, Darren is comfortable partnering with business leaders to drive exceptional results through positive workplace culture. He has post-grad Human Resource Management credentials and is a Certified Professional (CAHRI) member of the Australian Human Resource Institute and also a member of the University of Sydney Coaching and Mentoring Association.
He's the driving force behind his clients' workplace culture programs and plays a key strategic support role for several senior executives as they achieve outstanding business results through their people. Darren has worked with government and private sector clients around Australia, the UK, the US and Africa.
Kirribilli Partners is aligned with, and has an established network of, Human Resource experts and regularly taps into these practitioners for large scale projects.
View Linkedin Profile
Jodie Stephenson, Senior Partner and Company Director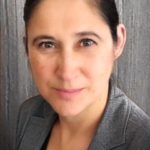 Jodie has worked in both private and public enterprises for over 25 years. She is an experienced leadership and business improvement professional with a passion for advocating behaviour drives performance. Her work with individuals and teams lead to business improvement and higher quality outcomes.
Jodie has a track record for delivering results in complex international and domestic environments. Her broad cross sectorial experience enables her to see issues through many lenses. Her work supports private and government sector organisations to provide clarity and purpose for their people and create environments for high performing teams.
Jodie is a certified Executive Coach (IECL); accredited Facilitator and Consultant (DISC); accredited Quality Assurance Lead Auditor (QAS). She holds a Bachelor of Business from Monash University; a Graduate Certificate (Management) and completed Modern Diplomacy through the Australian National University and participated in the Executive Level National Security development programme through the Australian National Security College (ANU).
View Linkedin Profile